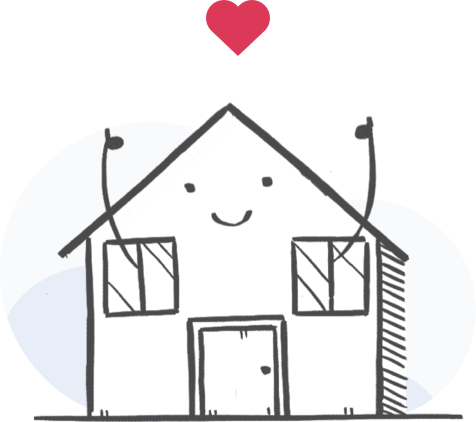 We started Sundae to help sellers get a fair price for their house, as-is.
For far too long, homeowners without the time or resources to get a house market-ready have been taken advantage of when it comes time to sell if the house needs some love. We think this isn't fair and we started Sundae to change this.
Selling with an agent is time-consuming and costly.
Getting a house ready to sell with a real estate agent can take a lot of time and money for repairs, improvements, and cleaning-up. Even after these investments, selling with an agent requires time and patience. You have to keep your home clean and available for showings with no certainty of when your house might sell and for how much.
Selling off-market lets you skip the hassle so you can move on quickly.
If you don't have the time or resources to get a house market-ready, an alternative to the traditional sales process is to sell your house "off-market."  Off-market buyers will purchase the home as-is so you don't have to do any work, repairs, or showings.
Predatory property investors have given off-market buyers a bad name.
But beware! Many off market buyers prey on sellers who are dealing with difficult situations like job loss, divorce or a death in the family. They find homeowners who need to sell quickly and then take advantage of their situation. The buyer's goal is to offer the lowest possible price because every dollar they don't give to the seller goes into their pocket.
Sundae provides a new way to sell off-market.
Sundae is the only marketplace connecting home sellers with a large network of local investors, ensuring that homeowners get the highest possible off-market price for their home. 
The Sundae marketplace creates competition among investors bidding on your home, thereby ensuring that you receive the highest offer an investor is willing to pay. 
At Sundae, we think when investors compete, homeowners win.
Learn more about how Sundae works.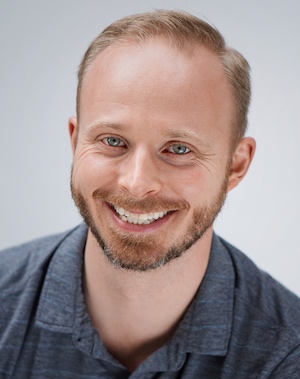 Josh Stech
Co-Founder & CEO
Josh started Sundae to help homeowners get a better outcome when selling off-market. With a career at the intersection of technology and residential real estate, he's seen first hand the opportunity to create a new type of business that wins by doing the right thing for the seller.
Prior to starting Sundae, Josh was Founding Partner and SVP of Sales at LendingHome, an online mortgage bank specializing in short-term residential bridge loans. During his five years at LendingHome, Josh helped the company outperform veteran business in LendingHome's category as the company scaled to 350 employees and $150M in venture funding.
Prior to LendingHome Josh was Co-Founder and CFO of Purpose Built Investments (PBI), a residential real estate private equity firm. Josh launched three investment funds for PBI focused on buying, renovating, and selling houses as well as bridge lending, executing more than 1,200 transactions.
Josh graduated with honors from Stanford with a BA in Economics, BA in Spanish, and an MA in Latin American Studies with a focus in Economic Policy. He wrote his honors thesis on the long-term impact of the subprime lending crisis on the Latino community. Josh lives in San Francisco with his wife, two sons, and their two dogs.
Andrew Swain
Co-Founder & President
Andrew is an experienced executive with expertise in finance and marketplaces. Prior to founding Sundae, Andrew was CFO at LendingHome, the category-leading online mortgage bank specializing in short-term residential bridge loans. Prior to LendingHome, Andrew served as CFO at Airbnb, helping the vacation rental marketplace scale during a period of hyper growth. 
Previously, Andrew held a series of roles at Intuit, including VP of Finance for the Intuit Consumer Division and General Manager of the company's prepaid debit card business, after also leading Intuit's Corporate Strategy and Development Group. Before joining Intuit, Andrew was a Principal at The Boston Consulting Group, where he specialized in Corporate Strategy and Operations. He holds an MBA from Harvard Business School.
Shane Steele
VP, Growth & Marketing
As VP of Growth & Marketing at Sundae, Shane is responsible for driving growth for Sundae's brand and business. Over the course of her career, Shane has followed her passion for building iconic consumer brands with marketing leadership roles at Dropbox, Chime, Airbnb, Twitter, and Coca-Cola. She began her career as a consultant at Accenture and as a Creative Lead at Sapient. 
Shane graduated from Cornell University, where she received a BS in psychology and contributed to several published research articles in the field of social psychology focused on biases in judgement and decision-making. Shane's love for brands and marketing began in high school thanks to an internship in the marketing department at Lego in her hometown of Enfield, Connecticut.
Beth Sallomi
VP, People
As VP of People, Beth oversees all aspects of human resources at Sundae, driving performance, talent development and acquisition, learning and development, compensation, benefits, tools and technologies, and the continuing evolution of the company's culture.
Prior to joining Sundae, Beth was VP of HR Operations at Fandom, where she led global  operations for the Human Resources and Talent teams in nine countries. She also held leadership roles at GE Digital, where she was responsible for the delivery of full-cycle Recruiting and Staffing support across all GE businesses globally, and TeamPersona, a boutique staffing firm with a client portfolio including Yahoo, Sony PlayStation, Facebook, and Apple among others.
Beth grew up in Virginia, where she graduated from Mary Washington College with a BA in Political Science. In addition to spending time with her husband, friends, and her pug and german shepherd, Beth enjoys traveling, hiking, kayaking, and winning at trivia night.
Polly Watts
VP, Sales
Polly is a real estate professional who takes great pride in her ability to dissect and understand the characteristics of the residential real estate market. Previous to Sundae, Polly managed the daily brokerage and escrow operations at Maxim Properties, a subsidiary of Wedgewood Inc. She is a hands-on professional actively engaged in property acquisitions, home valuations, negotiations, closing, and the evaluation of special finance issues including non-performing notes (NPNs). Polly has built her real estate practice by valuing client goals, confidentiality, ethics, and long-term relationships.
Priding herself on being a personable trust counselor, skilled negotiator, and market analyst, Polly offers clients unparalleled market knowledge. She has been acknowledged by various sources as Los Angeles' top broker by sales volume between 2012 and 2019. Polly also formerly enjoyed a successful tenure as an independent agent with Century 21, and as the owner and manager of her own brokerage.
Holding a Broker's license in California, Arizona, Nevada, Colorado, Tennessee, Idaho, Utah, Georgia, Florida, and Washington, Polly's vast experience and ability to tap into new markets enabled Wedgewood to expand its business into multiple states during her time there. Under Polly's direction, Maxim Properties sold more than 3,500 homes annually.
Michelle Heimerl
VP, Finance & Accounting
Michelle is VP of Finance and Accounting at Sundae. Prior to joining Sundae, Michelle was the head of finance at Open Listings.  During her time there, she was instrumental in the acquisition of Open Listings by Opendoor. Post acquisition, Michelle worked with the CFO and Corporate Controller to help transition the financial systems, products, and people to the larger Opendoor team.  
Michelle has always enjoyed working with startups. She spent three years as the VP of Finance at Winc, a direct to consumer wine subscription business, and before that, spent two years as the CFO/Controller for a large portfolio of startups in Los Angeles. She has worked in finance and accounting in industries such as asset management, entertainment, and real estate. Michelle began her career in public accounting, which led her to a three-year stint in investment banking in San Juan, Puerto Rico.
Michelle grew up in Southern California, but spent her life traveling back and forth between Puerto Rico and Argentina. She graduated with honors with a BS in Finance and a Minor in Accounting from Cal Poly San Luis Obispo. When she's not working, Michelle enjoys spending time with her husband, five kids, and three dogs in Los Angeles. She loves to stay active, whether it's running, playing tennis, volunteering, or traveling to some of her favorite jaunts.
Polina Ryshakov
Director of Valuation
Polina defined Sundae's Valuation Philosophy and oversees our team of Valuation Analysts. Her team's main goal is to ensure the unique characteristics and underlying local market forces of every property are considered, so sellers can receive the most accurate offer for their house that needs some love.
As a Real Estate Economist with more than 15 years of valuation experience across commercial and residential real estate—including distressed properties and ground-up construction—Polina has expertise in market research, demand/supply analysis, profitability analysis, feasibility studies, and consulting for real estate investors, ranging from experienced flippers to investment funds. 
Prior to joining Sundae, Polina built and managed the Valuation Department at LendingHome. Her background also includes working for Cushman & Wakefield, Hanley Wood, and Standard & Poor's.  Polina graduated with a double major in Economics and International Relations from the University of California at Davis and has been a CAIA Charter Holder since 2010. 
Polina got her first real estate-related job as a sophomore in high school and can't pass an open house without going in ever since. She loves books, dogs, travel, spending time with her family, and the challenge of balancing young kids with being a startup enthusiast. 
Trevor Hansen
Director of Customer Solutions
Trevor leads Sundae's Customer Advisor team which focuses on helping homeowners understand their options so they can get the best outcome when it's time to sell a house that needs some love.
Prior to Sundae, Trevor worked at LendingHome, the largest mortgage lender for bridge loans in the country,  where he led the company's retail investor platform, which grew to over $150MM in Assets Under Management within two years. During his time at LendingHome he also managed the mortgage broker relations team and the property investor acquisition team.
Before LendingHome, Trevor worked at MicroVentures, the first equity crowdfunding platform registered as a Broker-Dealer with FINRA. He spent the early part of his career managing a team of non-profit fundraising professionals at Santa Clara University.
Trevor graduated Magna Cum Laude with a BA in English and also earned a Master of Business Administration, both from Santa Clara University.
Aubree Kendall
Director of Construction & Closing
Aubree oversees the Construction and Closing departments at Sundae. Prior to Sundae, Aubree led the Construction and Feasibility departments at LendingHome, and helped hire and set up teams in multiple geographic locations across the country. Aubree's real estate sense was sharpened through her early experiences at both smaller boutique firms like Buildzig, as well as larger international firms such as NAI. 
Growing up in the Napa Valley, Aubree developed a strong work ethic and business acumen while working for inspiring leaders including Robert Mondavi and Mario Andretti. Driven by the belief that if you live by convention then you're doomed to conventional results, Aubree brings a unique, "outside the (Silicon Valley) box" problem-solving mentality to Sundae.
Aubree holds  degrees from UCLA and UC Berkeley and was an academic fellow at Cornell. Her Ph.D. focus was in Real Estate Law & Litigation (Berkeley Law), and she also led the Berkeley Haas School of Business Real Estate Team. She is a former Instructor at UC Berkeley and Professor at Mills College and has worked in real estate for more than 10 years as an agent in development, specializing in construction management, project feasibility, operations, funds control, and asset mitigation in both residential and commercial industries.
Michael Gifford
Director of Business Development
Michael oversees Sundae's Southern California operations based in San Diego. Prior to joining Sundae, Michael was an early employee at LendingHome where he worked with Sundae co-founder Josh Stech. During his time there he originated more than $240 million in single asset hard money loans.
Prior to LendingHome, Michael developed his residential real estate expertise as a partner at Upward Trend where he built the firm to an annual acquisition rate of 100+ assets in Southern California, becoming one of LendingHome's initial and largest customers. 
Previously, Michael worked for PGI Investments, a private equity firm based in Carlsbad, California. While at PGI Investments, Michael was responsible for a team acquiring up to 40 assets per month in San Diego County.
When he's not helping sellers get the best outcome in his role at Sundae, you will find Michael on the golf course, traveling with his wife Taylor, or at the dog beach with his two dogs, Jeff and Mucca.  
Miles Deamer
Director of Capital Markets & Strategy
As Director of Capital Markets and Strategy, Miles leads Sundae's capital markets team handling fund operations and strategic initiatives. Prior to Sundae, Miles led loan acquisitions for AlphaFlow, a San Francisco-based asset manager, creating efficient capital solutions through a series of loan acquisitions and financing programs for institutional and accredited retail investors. 
Before AlphaFlow, Miles was one of the earliest employees at LendingHome, a national short-term residential loan originator, helping scale the sales, operations, and servicing teams that enabled the firm to reach $4 billion in origination volume over a three-year period. 
Prior to LendingHome, Miles was the lead analyst supporting the Chief Credit Officer at First Republic Bank (NYSC:FRC), where he performed extensive detailed analysis on the bank's loan portfolio, including stress test analysis, loss mitigation alternatives, market forecasting, and delinquent debt workouts.
Miles is an avid traveler and sports fan. Born in London, you can find him on early Sunday mornings cheering on his hometown soccer team Fulham. Miles received a BS in Real Estate Development from USC, where he was a member of a Division I National Championship Water Polo Team.
Charlie Mackey
Director of Acquisitions & Investor Solutions
Charlie leads both the Acquisitions and Investor Solutions teams at Sundae, where he oversees Fund purchases and Marketplace sales. As Director of Investor Solutions, Charlie is responsible for contract disposition of properties available in the Sundae Marketplace, guiding investor relationships and onboarding strategies. As Director of Acquisitions, Charlie leads the initial sourcing and risk evaluation process for all Partner opportunities. 
Prior to joining Sundae, Charlie created and developed the Open Markets department at Wedgewood Inc., leading a team with limited resources to become one of the company's most profitable ventures. Before that, Charlie began his real estate career as an original member of New Western Acquisitions at the founding office just outside Dallas, TX. His success and rapid growth there brought him to Southern California, where he helped establish the company's first West Coast office.
Charlie was raised in the South, where he obtained his BSBA in finance from the University of Arkansas. He completed a second degree in economics from a semester abroad at the London School of Economics. A passionate preservationist but firm believer in measured gentrification, Charlie spends his personal time restoring historic buildings. He hopes to one day lead Sundae's first Affordable Housing Fund. When real estate is not on his mind, Charlie is either surfing or in his workshop crafting simple home furnishings.
Erik Bildman
Director of Asset Management
As Director of Asset Management, Erik is responsible for maximizing ROI  for Sundae's fund portfolio, working alongside the Acquisitions team and overseeing all construction operations, execution strategy, and project management. Prior to Sundae, he spent 11 years at Wedgewood Inc., most recently as Director of Regional Investments overseeing all East Coast flip operations and REO management. During his time at Wedgewood, Erik was involved in the acquisition, renovation, and resale of more than 5,000 properties and was responsible for launching over 20 new markets across the U.S.  
Erik grew up in Boston and graduated with a BS in Economics from Georgetown University, where he was a two-time captain of the Men's Tennis Team. He currently lives in Santa Monica and spends most of his free time enjoying the outdoors and competing on the local paddle tennis circuit. 
David Durant
Director of Technology Solutions
David Durant is the Director of Technology Solutions at Sundae. Prior to joining Sundae, David worked as Solutions Architect for Hart where he led their internal and external facing solutions architecture. Hart interfaced with many multibillion dollar health systems, where David focused on connecting data in the most efficient way possible in order to aggregate many disparate systems and surface it through a platform with bi-directional capabilities.
David has an overwhelming passion for building and scaling systems. He spends most of his free time strategizing on how to optimize and proactively strategize for Sundae's anticipated scale.
David grew up in Southern California and graduated from CSU Dominguez Hills, where he received a BS in Information Systems. When he's not scaling IT infrastructure, he enjoys flying helicopters down the coast, watching or participating in any form of racing, and is an avid soccer and basketball fan.
Our mission is to help homeowners get the best outcome when it's time to sell a house that needs some love.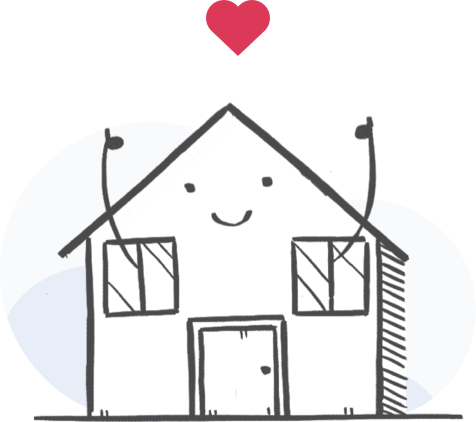 Sundae is more than a real estate company. We're a marketplace looking to bring more value, confidence and convenience to sellers, when they need it most.
Working at Sundae means being part of the team that's bringing compassion and transparency to the business of helping homeowners sell in their time of need.
If you're driven by making a positive impact in people's lives and want to support our mission, we'd love to hear from you.