Meet the Sundae Leadership Team
Josh Stech
Co-Founder & CEO
Josh Stech is CEO and Co-Founder of Sundae, a marketplace that connects home sellers directly with property investors. Josh started Sundae to help homeowners get a better outcome when selling off-market. With a career at the intersection of technology and residential real estate, he's seen first hand the opportunity to create a new type of business that wins by doing the right thing for the seller.
Prior to starting Sundae, Josh was Founding Partner and SVP of Sales at LendingHome, an online mortgage bank specializing in short-term residential bridge loans. During his five years at LendingHome, Josh helped the company outperform veteran business in LendingHome's category as the company scaled to 350 employees and $150M in venture funding.
Prior to LendingHome Josh was Co-Founder and CFO of Purpose Built Investments (PBI), a residential real estate private equity firm. Josh launched three investment funds for PBI focused on buying, renovating, and selling houses as well as bridge lending, executing more than 1,200 transactions.
Josh graduated with honors from Stanford with a BA in Economics, BA in Spanish, and an MA in Latin American Studies with a focus in Economic Policy. He wrote his honors thesis on the long-term impact of the subprime lending crisis on the Latino community. Josh lives in San Diego with his wife, three children, and their two dogs.
Andrew Swain
Co-Founder
Andrew is an experienced executive with expertise in finance and marketplaces. Prior to founding Sundae, Andrew was CFO at LendingHome, the category-leading online mortgage bank specializing in short-term residential bridge loans. Prior to LendingHome, Andrew served as CFO at Airbnb, helping the vacation rental marketplace scale during a period of hypergrowth.
Previously, Andrew held a series of roles at Intuit, including VP of Finance for the Intuit Consumer Division and General Manager of the company's prepaid debit card business, after also leading Intuit's Corporate Strategy and Development Group. Before joining Intuit, Andrew was a Principal at The Boston Consulting Group, where he specialized in Corporate Strategy and Operations. He holds an MBA from Harvard Business School.
Susan Canavari
Chief Marketing Officer
As Chief Marketing Officer at Sundae, Susan is responsible for driving growth for Sundae's brands and businesses. An impact-driven Senior Marketing Executive, Susan Canavari has extensive experience serving Fortune 100 financial services/investment banking companies and top-tier global advertising and marketing organizations.
Prior to joining Sundae, Susan was the SVP, Brand & Integrated Marketing at TIAA where she led TIAA client teams across Institutional, Consumer & Product businesses teams, and worked closely with product/distribution leaders to create and execute go-to-market plans that ensured marketing offerings were positioning the right solutions to help clients meet their long-term financial goals. Susan worked on transforming TIAA into a world-class retirement company by increasing its market share and delivered competitive advantage through optimized customer experience and customized communications.
Before joining TIAA, Susan held leadership roles with JPMorgan Chase. She grew the business in her last role as Global Chief Brand & Experience Officer, JPM Asset & Wealth Management by leading the Private Bank's branding evolution through new customer acquisition and a significant increase in deposits growth. Overseeing the Asset Management that designed/executed enterprise-level brand programs/campaigns, Susan drove consistency across geographies and business segments, and increased JPM Asset Management portfolio managers' profile nationally.
Previously, Susan served in leadership roles at several leading global advertising and marketing organizations including mcGarryBowen (now Dentsumcgarrybowen), Publicis Groupe/Digitas, Ogilvy & Mather, Digitas, Upromise and Filene's.
Susan has an MBA in Marketing from Boston College, Wallace E. Carroll Graduate School of Management, and a BS in Mass Communications from Miami University, Oxford, OH. She is an Advisory Board Member of the Potential Energy Coalition, New York, NY; serves as Secretary of the Board for the CMT Research Foundation in Atlanta, GA (2020 - 2021), and serves on the Board of Oscar's Place Adoption Center & Sanctuary in Hopland, CA.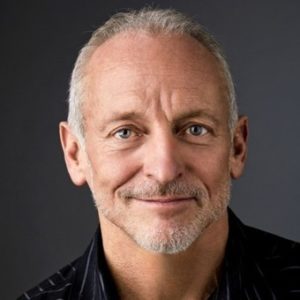 Marc Geredes
Chief Operating Officer
At Sundae, Marc is reunited with Co-Founder and CEO Josh Stech. Initially tapped to grow LendingHome's fledgling Consumer Direct mortgage platform, Marc quickly transitioned to pair with Josh to re-imagine LendingHome's approach to Business Purpose lending. Together they relocated mortgage operations and loan servicing from San Francisco, CA to Pittsburgh, PA, redesigned its customer value proposition and engagement, and are largely responsible for the operating practices in place today.
Having served as a member of the executive leadership teams at Genesis Capital and LendingHome, Marc brings extensive FinTech and PropTech strategic and operations expertise to Sundae. Marc has spent his entire career in various forms of residential real estate lending and has led companies from 1,000+ employees nationwide to multiple early stage start-ups.
Marc graduated from UC Berkeley, where he received a degree in Applied Mathematics with emphasis in Computer Science. Marc's curiosity in understanding "how things work" and truly listening to customer needs has led him to specialize in simplifying workflows and building cross-functional teams to deliver a superior customer experience.
Andrea Tanner
Chief Financial Officer
As CFO, Andrea is responsible for guiding the operational and strategic aspects of Sundae's finance team.
Prior to Sundae, Andrea served in various leadership roles at Vacasa, first helping to lead their M&A program conducting valuations and diligence on acquisition targets. She was integral in helping to close over 100 transactions, including two significant acquisitions that more than doubled the size of the company. Additionally, she transformed the company's revenue forecasting process and was part of the leadership team that took the company public in 2021. Andrea has also pursued entrepreneurial opportunities where she founded, grew and sold her own small business in 2016. Prior to that, she worked for over a decade as an employee and a consultant for Microsoft in various capacities helping to develop unique pricing and licensing strategies.
Andrea graduated from Utah State University Magna Cum Laude with a Finance degree. She lives in Boise, Idaho and has three daughters. In her spare time she loves to read, travel and exercise.
Makesh Loganathan
VP, Analytics
As the Vice President of Analytics, Makesh Loganathan is responsible for analyzing and forecasting the profitability of various initiatives at Sundae. He brings approximately 20 years of experience in analytics at various companies.
Prior to Sundae, Makesh was a Senior Director of Analytics at Encore Capital Group, a diversified financial services company. He managed a global team of analysts to evaluate and improve profitability of portfolios through effective servicing strategies.
Makesh started off his career at Capital One Financial as a Business Analyst designing products and decision policies for various credit card customers. He then followed several Cap One execs to a private student loan startup called Educap, and then moved to an analytical consulting company called Applied Predictive Technologies, after which he joined Encore Capital.
Outside of work, he loves to spend time at the beach with his family & his dog.