Sell my house fast in Sacramento
Sell your distressed house as-is with no repairs. We can help you sell your house fast without compromising on price. Houses listed on Sundae's marketplace average 22 offers and there are no real estate agent fees paid by the seller, so you can put more money in your pocket.
Close in as little as 10 days
Review multiple cash offers
13,701 offers in your market
Customers like you who sold with Sundae
Why Sacramento homeowners sell with Sundae
A traditional real estate agent has access to the Multiple Listing Service (MLS) and a large database of buyers. These potential buyers may prefer turnkey options rather than fixer-uppers. That's why an agent could recommend updating your house before listing it. If you decide to sell without repairs on the MLS, you risk letting your house sit on the market.
Updates take time and money. You also don't want your house to spend months on the market. A fast alternative is to sell as-is with Sundae. There are no open houses, no contingencies, and you may even net more money. Within days of putting your house on our marketplace, you'll be presented with the highest offer you received.
| Benefits | iBuyer | |
| --- | --- | --- |
| Close within 2 weeks | | |
| Cash offer | | |
| Fees | Seller pays | Buyer pays |
| Closing flexibility | × | |
| Compare offers | × | |
| Sell as-is* | × | |
| No hidden fees | × | |
| Human touch | × | |
* iBuyers may buy as-is, but not extremely distressed homes.
Ready to get started?
Sell as-is and get the best price.
No repairs, no showings.
How to sell your home fast in Sacramento
By Kyle Spearin
Kyle Spearin is Sundae's Real Estate Editor. As both an investor and content marketing professional, Kyle combines his passion for real estate investing and educational background with his love of helping others. His experience with real estate tech companies, including contributing to BiggerPockets Pro, gives him insight into markets across the United States.
Updated November 30, 2022
Tell us about your property. Fill out our form or speak with a Sundae local expert to find out if Sundae is a good fit for your property.
We'll prepare your listing. Let us do the work. We'll prepare your listing for auction with photos, a 3D tour, and order a home inspection as needed.
Review your offers within days. Competition drives multiple offers and a fair price on our marketplace. We'll present the highest offer to you.
Sell as-is and move at your pace. Close in as little as 10 days or within 60 days. You may also be eligible for up to a $10k cash advance.
Selling your house doesn't have to be complicated. You have enough going on, you shouldn't need to worry or stress about what steps to take.
It's our job to walk you through the home sale process and answer any questions you have every step of the way. Our team of dedicated professionals will help you through the process step by step.
We help Sacramento Homeowners sell as-is
Whether you live in Sacramento proper, Davis, or elsewhere in Sacramento County, Sundae's team of experts can help you sell your house fast. We have thousands of investors who specialize in rehabbing distressed and ugly houses looking to buy your property as-is.
We help Sacramento County homeowners sell as-is in these cities:
West Sacramento
Rosemont
Florin
La Riviera
Rio Linda
Carmichael
North Highlands
Rancho Cordova
Foothill Farms
Fair Oaks
Davis
Elk Grove
Citrus Heights
Orangevale
Roseville
How it works
How do we make money?
We want to help you net as much money as possible, that's why there are no seller fees paid to Sundae. Sundae makes money primarily through transaction-based buyer premiums, paid subscription services for property investors, and additional services we offer to our property investors (such as title, escrow, and brokerage services).
Sacramento, CA
real estate market trends
$324,766
Median Sales Price
Risks to selling your house fast
Selling a house quickly has risks involved. With a proper understanding of what to look out for, we can help you reduce these risks.
Overpricing your house. There's a fine line between what you want and what people are willing to pay for your house. It may have the opposite effect if you price your house higher than it should be and still expect to sell fast. To avoid overpricing your house, our team uses recent market data and comps in the area. Those will inform us of a price range that may attract more offers if it is closer to market value pricing.
Undervaluing your house. Beware: scammers and dishonest people exist in real estate. It may seem tempting to take the first offer you see if you need cash, but there's a chance that you could be getting low-balled. Sundae's marketplace on the other hand incentivizes investors to put their best offer first if they want to get it accepted. Plus, there's no obligation to say yes if you don't like the offer.
Marketing your house to the wrong audience. If you focus your efforts on attracting mainstream homebuyers, you will find that they prefer turnkey options. When selling a distressed house, it's important to target investors who buy houses for cash and other groups that have the means to fix up your property. Sundae's database of over 20,000 investors want houses like yours in as-is condition.
Compare multiple offers for your house on your timeline
On Sundae's marketplace, you have the chance to attract multiple offers. Though this isn't a guarantee, our latest data shows that homeowners average 22 offers when selling with Sundae. The reason is simple: a marketplace format generates competition from our pool of over 20,000 investors.
Since investors are competing with one another for your business, they're incentivized to put their best offer first. It may even help you get more than you asked for in the first place.
| | iBuyer | |
| --- | --- | --- |
| Offers | 1 | Multiple |
| Offer price | $410,000 | $380,000 |
| Service fees (8%) | -$32,800 | × |
| Repair costs (3%) | -$12,300 | × |
| Closing costs (1%) | -$4,100 | × |
| Cleaning fees | -$1,000 | × |
| Sale proceeds | $359,800 | $380,000 |
This material is for informational purposes only and has been prepared without regard to your individual circumstances. This data may not be representative of all transactions on Sundae's Marketplace, as some buyers may submit offers which include different terms than specified above. The iBuyer fees set forth above are based on publicly available data. Not all iBuyers operate in the same way, some houses may need more or less repairs, and thus iBuyer fees may vary. Let your Market Expert know if you have an offer from an iBuyer.
What our customers are saying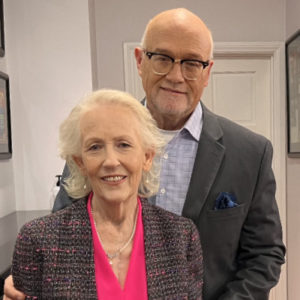 Royce & Lee B.
"Took the burden of selling off us"
One of the benefits of Sundae was that they took much of the burden of selling the house off of us. Sundae sold our house in under a month. We appreciated that Sundae represented our interest.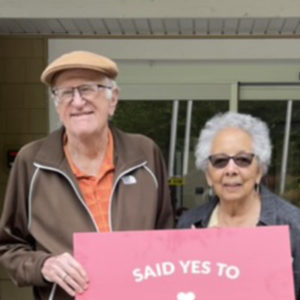 Roy & Blanche
"Thought of preparing to get the house ready was overwhelming"
We'd been thinking about selling the house for quite some time but just the thought of preparing to get the house ready for sale was overwhelming. When Sundae proposed their as-is program, that made a lot of sense for us.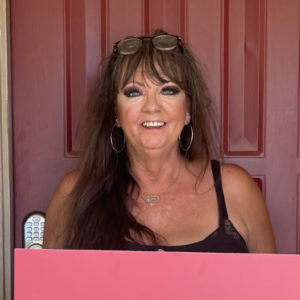 Margie W
"There was a lot of stuff that needed to be done"
My sister and I shared responsibilities in taking care of my mom. She had passed away so we didn't want a whole, long drawn out situation. We already knew none of us had the money or the time to put into the house because there was a lot of stuff that needed to be done.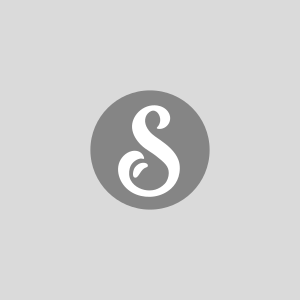 Andrew H.
"My life has changed remarkably since selling with Sundae."
My life has changed remarkably since selling with Sundae. Not having the weight of the uncompleted home hanging over my head is really a game changer.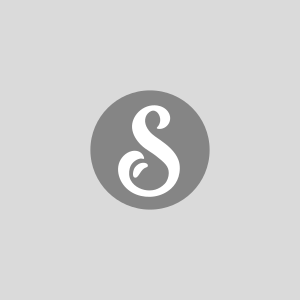 Shelley D.
"I couldn't recommend you enough!"
I've recommended you to several people, two of whom are actually going to use Sundae to sell their homes, plus I already have a friend who is about to close. I couldn't recommend you enough!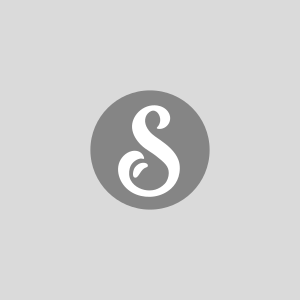 Oscar S.
"I was somewhat baffled at how easy it was."
It was the smoothest transaction I've ever done, and I've done about 5 houses in my lifetime. I was somewhat baffled at how easy it was. I was waiting for more paperwork, but none ever came. Everything was extremely simple and easy.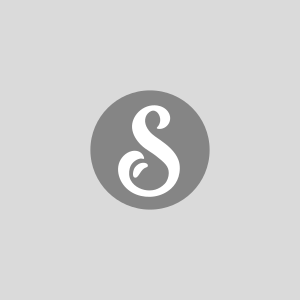 Ferdinand S.
"This company is legit."
This company is legit... the process was smooth, straightforward and painless. Sundae definitely treated me more than fair and I recommend them to anyone trying to sell their place with no renovations and showings!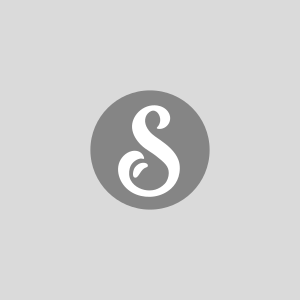 Stan M.
"Things turned out great."
Well, at first I didn't believe it, but that's the way it turned out. I had him explain that to me, because I thought 'how could somebody bid on a property and not physically inspect it themselves before making an offer?' but it worked out great…Three of the offers I received were, in my opinion, absurdly high. But, I went with one of them and things turned out great.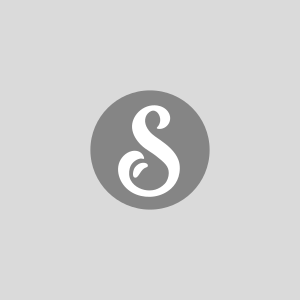 Camille S.
"Was really cool to see a pool of buyers bid on my home."
I really liked that you guys put the house out to your network of investors. It was really cool to see a pool of buyers bid on my home, I thought that was amazing. Having the ability to see all of the offers from investors on your marketplace made this a truly unique selling experience for me.
When you should turn to Sundae
Sundae helps you sell your house off-market for the highest price, without any work, in any condition. We specialize in selling houses as-is. We've helped sellers in situations like these and more.
Property is dated or in need of repairs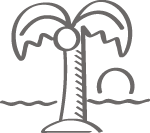 Downsizing or relocation due to retirement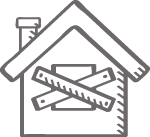 Structural issues, unpermitted work, or condemned houses
Inheriting a property you can't keep
Financial distress such as medical bills or foreclosure
Sudden or unexpected life events
Vacant or problematic rental house
Damage from natural disasters
Frequently Asked Questions
What is the fastest way to sell a house that needs work?
The fastest way to sell a house that needs work is by selling off market. This means selling with a fast cash offer either directly to an investor, iBuyer  or using a marketplace like Sundae. In doing so, you'll be able to save time and money that would've otherwise been spent on renovations.
Even though your house may not be at risk of entering foreclosure, you want to move on with your life. When evaluating ways to sell, consider all of the on-market and off-market options.
Learn more: How to Sell a House That Needs Work
How long does it take to sell my house in distressed condition?
Every situation is different. Generally speaking, houses sell faster in a seller's market than in a buyer's market, so you should look at the days-on-market trends in your area. This is largely out of your control, though.
What you do have control over is how you decide to sell. Will you sell on-market with a traditional real estate agent or look for off-market solutions? This will also impact the speed of the sale.
Typically when you work with a traditional real estate agent, there will be open houses or property showings, negotiation with buyers, and possible contingencies like qualifying for a mortgage. You may also need to prep your house and make renovations before listing. All of this takes time. Sometimes it can take months to sell a turnkey house and even longer for a distressed house on the Multiple Listing Service (MLS).
Selling off-market often gives you more flexibility with things like closing time and other terms you can negotiate. With Sundae, it takes Sacramento sellers an average of 91 days to close from start to finish. Getting to this point requires you to have an initial call with a team member, filling out paperwork, having your house's profile created by our team, and your house listed.
Learn more: How Long It Takes to Sell a House
Learn more: How to Sell a House as-is
Does Sundae charge any fees?
Our mission is to help you get the best outcome when selling your house. That means helping you net more money. Sellers pay no fees to Sundae. However, if you have outstanding HOA dues, a mortgage balance, liens, or otherwise you will still need to pay them.
Learn more: About Us
What's the difference between Sundae and an iBuyer?
People want to sell for quick cash for a variety of reasons. Perhaps it's an inherited house or a rental property. Others want to avoid foreclosure, probate, or have another unforeseen circumstance.
iBuyers and "we buy houses" companies may promise a cash offer today, which can be very appealing if you want to sell your house quickly. Sundae and iBuyers provide speed when the time comes to sell your house, but there are several key differences. Before committing to one option, know that there are other stress-free options to get a fair offer.
Is your house in rough shape or in need of some extra TLC? iBuyers might not be interested if your house is distressed or anything beyond cosmetic updates. Our pool of cash buyers will purchase your house as-is even if you have foundation problems or a leaky roof.
Another difference is that iBuyers purchase your house directly and will often give you one "take it or leave it" cash offer today. With one offer, how do you know that you're getting the highest or best offer? Sundae's marketplace allows cash home buyers to compete over your house, increasing the odds of multiple offers. That way, you can rest assured knowing that you explored all of your options for a fair cash offer before selling.
Finally, iBuyers may charge you fees as part of the selling process. There are no seller fees paid directly to Sundae, which helps you net more money.
Learn more: Before Selling Your House to an iBuyer
Should I sell my house now in Sacramento, CA?
There is no such thing as a national real estate market, but there are some trends that impact housing across the country. The biggest national trends are the economy and interest rates. There has been a lot of uncertainty lately with large layoffs in the tech space, supply chain issues, and more. That's why we're seeing declines in overall purchases in most markets.
This plus rising interest rates have caused some would-be buyers to wait-it-out. With higher interest rates than we've seen in recent years, people can't afford as much on a month-to-month basis. As a result, your buyer pool may be more limited.
As you know, Sacramento houses benefited greatly from the 2020-2021 stretch where buyers wanted more space. Even as the market cools and transitions to a buyers market, Sacramento's median home price increased by 2% year-over-year to $469,000. If you have owned your house for some time, it could have equity built up that you want to cash in on.
When making your ultimate decision, remember that it's impossible to predict the future. Focus on what selling your Sacramento home will do for your goals and future ambitions.