The Sundae Promise
Sundae is the only off-market buyer to offer transparency, simplicity, and the best price, guaranteed. We promise to provide peace of mind and support throughout the sales process.
Highest Price Guarantee
We keep our costs low so we can offer you the most money with zero fees. If you sell your house for more off-market, we'll pay you $1,000.
Sell As Is
No clean up or repairs. No showings, open houses or uncertainty. Sell as-is without listing your home on the market or doing any work.
Close With Certainty
We work on your timeline to complete the closing process and provide support with a $10,000 cash advance before closing.
When You Should Turn To Sundae
Sundae specializes in helping you sell your house off-market for the highest price, without any work, in any condition. We've helped sellers in situations like these and more:
Property is dated or in need of repairs
Financial distress such as medical bills or foreclosure
Sudden or unexpected life events
Downsizing or relocation due to retirement
Inherited property you can't keep
Structural issues, unpermitted work or condemned houses
Damage from natural disasters
Vacant or problematic rental property
How It Works
We'll guide you at every step through our easy, seller-friendly process.
Learn More
1
FREE HOME ASSESSMENT
Fill out the form below and we'll contact you within 24 hours to schedule your free, no obligation home assessment.
2
GET A CASH OFFER
Sundae provides the highest off-market price offer for your home, guaranteed. We also offer a $10,000 cash advance if you need more immediate financial support prior to closing.
3
CLOSE AT YOUR PACE
Close as quickly as 10 days. Or take your time and close up to 60 days after you accept your offer. It's up to you. 
The Sundae Difference
Sundae is changing the way homeowners sell dated or damaged homes off-market. Every day our team of market experts help sellers get the highest off-market price, on their timeline, without any work or worry.
TRADITIONAL SALES PROCESS
6% of purchase price plus other fees
Price haggling and unpredictable offer
Clean up and repair hassle
Showings and open houses
Long sales timeline, often 2-3+ months
ZERO FEES to sell your home
Highest off-market price, guaranteed
Sell AS-IS. No cleanup or repairs, or showings
$10,000 cash advance before closing
Close in just 10 days, or move at your pace, up to 60 days
PROPERTY INVESTOR
Hidden fees at close
Lower prices, zero transparency
High-pressure sales tactics, often not trustworthy
Small-scale local operators not a trusted brand
High-risk they'll back out, costing you time and money
Meet the Homebuyers with Heart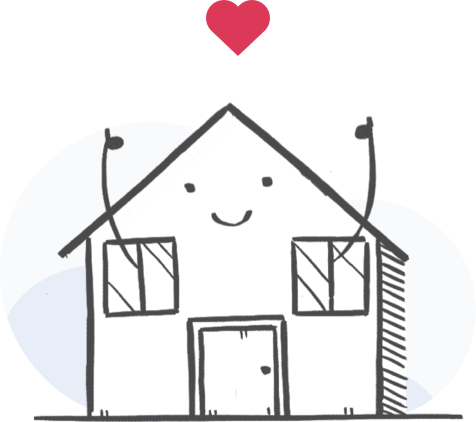 Our founding team has over 35 years of experience in the housing market. For too long, we've seen owners of distressed homes get a bad deal, settling for less than what they deserve.
We created Sundae to change that.
We're the only off-market buyer to promise homeowners the highest price for their dated or damaged home. Because we buy a large number of houses, we can afford to take less margin on each sale so that we can give more money to the seller. Contact us today to get the highest off-market price for your house, guaranteed. 
Chris M.
"Sundae purchased our home in Carlsbad this year and the transaction was as smooth as it could possibly be. They provided verification of funds and always performed as promised. I would gladly work with this company again. Very professional and very pleasant to work with."
Call or email us today to get your free, no obligation cash offer!