If you've decided to sell your home chances are you're either looking for a real estate agent, or already have one in mind. It's also quite possible that your agent will give you a long to-do list to prepare your property for sale, including washing carpets, painting walls, and trimming the lawn to bump up the curb appeal. If you haven't already, you'll probably be advised to rent a storage unit for furniture, so your agent can stage your house to help potential buyers envision themselves living there.
In some cases, you're coming out of pocket for $15,000 before the agent has your house on the market. In others, the agent might even convince you that your kitchen cabinets are embarrassingly outdated, your windows should let in more light, and your bathrooms have the type of tile hospitals buy in bulk. You may even hear your agent call your carpet "commercial grade."
The pitfalls of listing your house with an agent
Situations like this are not uncommon. Real estate agents often demand significant repairs just to list your property. But even after all that, there is no guarantee of a sale. There are approximately two million real estate agents licensed in the United States, and many of them have completed zero transactions in the past year. But how many transactions are enough to develop a deep understanding of your neighborhood? How much experience is enough to not take a deal at any price? Your agent is the person you are trusting with your most valuable asset.
So before you take a traditional agent and their potentially expensive advice at face value, consider a few questions.
Repairs can make your home more valuable, but are you willing and able to take on the work?
Do you have the right skills to complete a home renovation?
Do you know how to get the right permits (because nothing kills home value like unpermitted work)?
Do you have the time, and how much is your time worth?
Have you ever heard of someone completing a project that turned out to be easier and cheaper than expected?
Don't let these considerations overwhelm you and put you off from selling your house altogether. After all, the longer you wait, the more money you are spending on mortgage, taxes, insurance, utility bills, and HOA costs. A leaky roof may be daunting, but it's also compromising the structural integrity of the property, which may increase your costs down the line.
How to decide the best route to selling your home
If you know it's time to sell, here are three tips to help decide what's best for you:
1.If your house is in market-ready condition, selling with a traditional real estate agent can make a lot of sense. However, if your house does not have a modern up to date feel or if it needs repairs, it could take a long time to sell. Houses that sit on the market for a long time are typically sold at a steep discount. If your home is not in market-ready condition, we recommend selling off-market.

2.For homes that are not market-ready, a great option is to sell to a property developer or what is known as a "cash buyer." There are many of these companies, and you may have received their postcards in the mail. Your first instinct should be to be wary of these guys, and for good reason. They make a living by negotiating deep discounts on homes. Your discount is their profit margin.

3.A new option, Sundae's Marketplace is where you can sell your home as-is. We have seen too many people not get all the value out of their home when they sell, and we want to change that. Sundae is a real estate broker dedicated to getting both homeowners and investors a better deal. We are committed to getting you the highest offer on our marketplace with no modifications or last minute adjustments that kill your profit. Unlike real estate agents who charge the seller a commission, we charge investors on our platform instead to guarantee sellers get the highest price after closing. We also offer assistance, like providing eligible sellers with up to a $10,000 cash advance in some locations to help with moving costs. Sundae helps people understand their options.
Sundae is here to help
One last thing to remember: Whatever situation you are facing, you should focus on what you can control. Get the most money when you need it most, and always seek the best offer. Look for transaction partners who are open and honest, and are not just good at selling you on their offer.
—
Interested in learning more about selling your house to Sundae? Contact us for more information.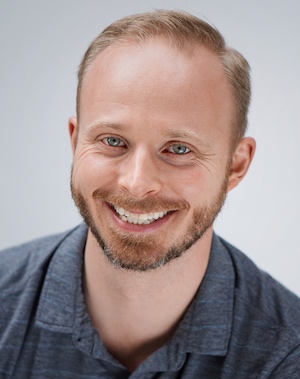 Sundae's co-founder and CEO, Josh has a history leading companies that operate at the intersection of real estate and technology. Prior to Sundae, Josh was Founding Partner and SVP of Sales at LendingHome, and before that, he was Co-Founder and CFO of Purpose Built Investments. Josh graduated with honors from Stanford with a BA in Economics, BA in Spanish, and an MA in Latin American Studies with a focus in Economic Policy.