Homeowner Do's and Don'ts in Uncertain Times
Do's and Don'ts to help homeowners know whether to sell, maintain, downsize, refinance, or take other steps in a volatile economy.
Viral pandemics, stay-at-home orders, civil unrest, and extreme economic volatility were previously considered rare occurrences for most Americans. As the news cycle rages from one crisis to the next, knowing how to protect precious assets like your home can be a little overwhelming.
So what's a homeowner to do? First, don't panic. Consider this short list of Do's and Don'ts for help in deciding the best options to safeguard your financial future.
Do: Maintain your house
Though it's hard to keep perspective during stressful times, remember that real estate is a long game. With most buyers opting for a 30-year-mortgage, homeowners have plenty of time to wait out an economic slowdown. But ensuring you come out of it in good shape requires thorough home maintenance. Taking care of your house helps you enjoy living in it and maximizes resale value. Rigorously clean and care for all your home's core components, and consider strategic upgrades that will increase ROI when you choose to sell.
As a starting point, check out Sundae's series on home maintenance:
Don't: Make a hasty decision
On the other hand, economic uncertainty often clouds decision making. If there is a big move in the average price of homes or mortgage interest rates, it can be tempting to act quickly to get an edge. But prices that look discounted now can change in a hurry if economic conditions worsen. Trying to "time the market" is a fool's errand. Instead, do your research, talk to an expert, and make sure any real estate decision you make is right for you and your family's needs.
Do: Keep an eye on mortgage rates
Being patient does not mean you need to pass up opportunities. As a homeowner, you should always be thinking about how much you're paying and whether you're maximizing value. This means watching for opportunities to refinance. With rates at historic lows, why not do some calculations about what your options are? Just beware of the risks, and shop around to make sure you get the best rate.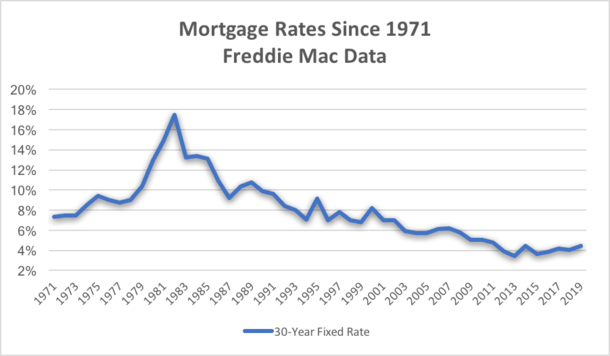 Don't: Pile on too much debt
If you decide to refinance, do the math. And check it twice. Remember, unless you choose a shorter mortgage window, your term is going to reset back to zero. In other words, if you've already paid off 10 years of a 30-year-mortgage, refinancing takes you back to year one. You might have a lower payment, and if it's a cash out refinance you'll get some money in hand. But the cost is usually an increased debt load. In a sustained economic downturn, home prices are probably going to fall. If they fall drastically, you might end up owning more than your home is worth. Upside down on your mortgage is the last place you want to be.
Do: Cut spending and generate extra income
Before you decide to buy, sell, or refinance a home, make sure your financial house is in order. If possible, look for ways to shrink your expenses and maximize your monthly income. It probably goes without saying, but if the economy heads south, a low monthly overhead is your best friend. Consider cutting unnecessary expenses or replacing them with cheaper options. Try to squeeze out extra earnings from your primary or secondary job, or seek help from other members of your household. Follow this great list of tips to help homeowners thrive.
Don't: Increase your overhead
The opposite side of that coin is to avoid increasing expenses. Avoid it like the plague. It may not be your favorite thing to hear, but buying a new boat might not be advisable when your city is under curfew or a shutdown. Try to abstain from any large new purchases that saddle you with new monthly payments.
On the contrary, economic downturns are the absolute best time to invest. Whether it's in yourself through education or training, or in some form of appreciating assets like real estate or stocks, making a strategic purchase can be a very wise move in uncertain times.
Do: Consider selling your house for cash and downsizing
There are many good reasons to sell your house. Needing to move for a job, having a big family change, or retiring are just a few. But a house is also a way to tap into cash to pay for important expenses. This is important to remember if the economy enters a recession.
However, selling a house with a traditional real estate agent on the MLS can be expensive and time-consuming in the best of times. If you've done your homework and determined that you need to sell, consider selling your home off market. An off-market cash sale requires no repairs, cleanings, or home promotion. There are no fees or commissions to pay. You simply negotiate your best price and sign, allowing you to close quickly (if you work with Sundae, you can close in as little as 10 days).
Don't: Sell your house on the market unless you have to
To get the highest possible sale price for your house, selling on the MLS is still your best bet. However, selling on the market means you will pay a real estate agent's commission, closing costs, any necessary repair expenses, and the holding costs on the home while you wait to sell. The average time on market nationwide is around 2 months. But dropping demand due to a downturn will certainly extend that timeline. If you decide to go the traditional route, conduct thorough research and calculate your net proceeds. Once you go down that road, you may be adding a lot of stress to your plate in an already stressful time.
Ready to Get Started?
Sell as-is. Pay zero fees to Sundae. Move on your time. No repairs, cleanings, or showings.