How to sell a house fast with Sundae
Tell us about your property
Fill out our form or speak with a Sundae local expert to find out if Sundae is a good fit for your property.
We'll prepare your listing
Let us do the work. We'll prepare your listing for auction with photos, a 3D tour and order a home inspection as needed.
Review your offers within days
Competition drives multiple offers and a fair price on our marketplace. We'll present the highest offer to you.
Sell as-is and move at your pace
Close in as little as 10 days or within 60 days. You may also be eligible for up to a $10,000 cash advance.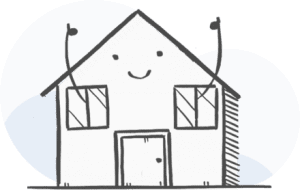 Can I really sell my house fast?
Yes! With Sundae, you can get a competitive offer on your house in just a few days. You have no obligation to accept, but once you do, you can close on a timeline that works for you — in as fast as 10 days.
Learn how you can sell your house fast — for cash
When you need cash right away, Sundae can help. Just fill out our form or speak with a Sundae representative in your area, and you'll be on your way. No upfront costs, no repairs, no showings, and no fees to Sundae. We'll bring you the best offer from our auction marketplace, and once you accept, you can close and have cash in hand in as little as 10 days. Or even faster: If you need it, you may be eligible for an up to $10k cash advance.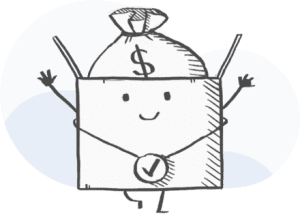 A sell-your-house-fast service with a difference
See how Sundae is different than other home buying companies: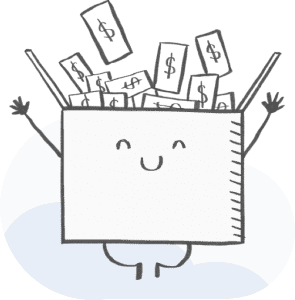 Buyers competing means the best cash offer for you
iBuyers (like Offerpad or Opendoor), individual cash buyers, and wholesalers offer one price to buy your house outright. At Sundae, we take your listing to our auction marketplace, where hundreds of interested cash buyers compete — giving you peace of mind that you've gotten the best price available.
Non-contingent final offer
Many individual cash buyers will make an offer with hidden contingencies and non-transparent contracts. Some will deploy predatory bait-and-switch tactics by giving you a higher offer and then reduce the offer later on. With Sundae, what you see is what you get. All the offers our buyers make are final and non-contingent — saving you from negotiations and giving you peace of mind.
No fees to Sundae
Unlike working with many other home buying companies, as a seller you pay no fees to Sundae. The price you are offered is really the price you will get.
Selling fast with Sundae can help you with:
Inherited property
Heirs who don't have the time or resources to fix up an inherited house for the open-market can instead sell it as-is, for cash.
Tenanted property
As a landlord, you may be weary of dealing with tenant and rent-collecting issues. If you're ready to sell, we can help you do so fast, without upfront work or expense.
Avoiding repossession
A quick sale for cash can help you settle a debt, which may be better for your credit rating and future ability to buy.
Divorce or separation
Dividing property is never easy; Sundae can help by making your home sale fast and worry-free.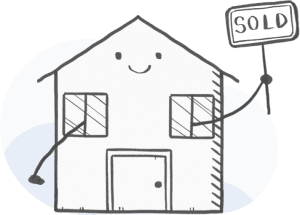 Benefits of selling your home with us
Many homeowners are seeking an alternative to selling on the traditional market. They may be experiencing personal hardship such as a divorce, job loss, or death in the family; or perhaps they're simply ready to move on to a new home and don't have the time or resources to spend doing repairs, prepping their house for market, or waiting the weeks or even months it can take to close a traditional home sale. Selling off-market, for cash with Sundae means you can sell your house as-is, fast. It also means we'll get your listing in front of hundreds of trusted, local investors who will compete to make the best offer — so you can feel confident you're not leaving money on the table. The transaction can be done quickly, and with Sundae there are no fees for sellers.